Installation
Requirements
Operating system: Windows 10/11, Ubuntu 20.04, macOS 10.14 or above.
Versions: Blender 2.93 or above.
Installation
Fresh Installation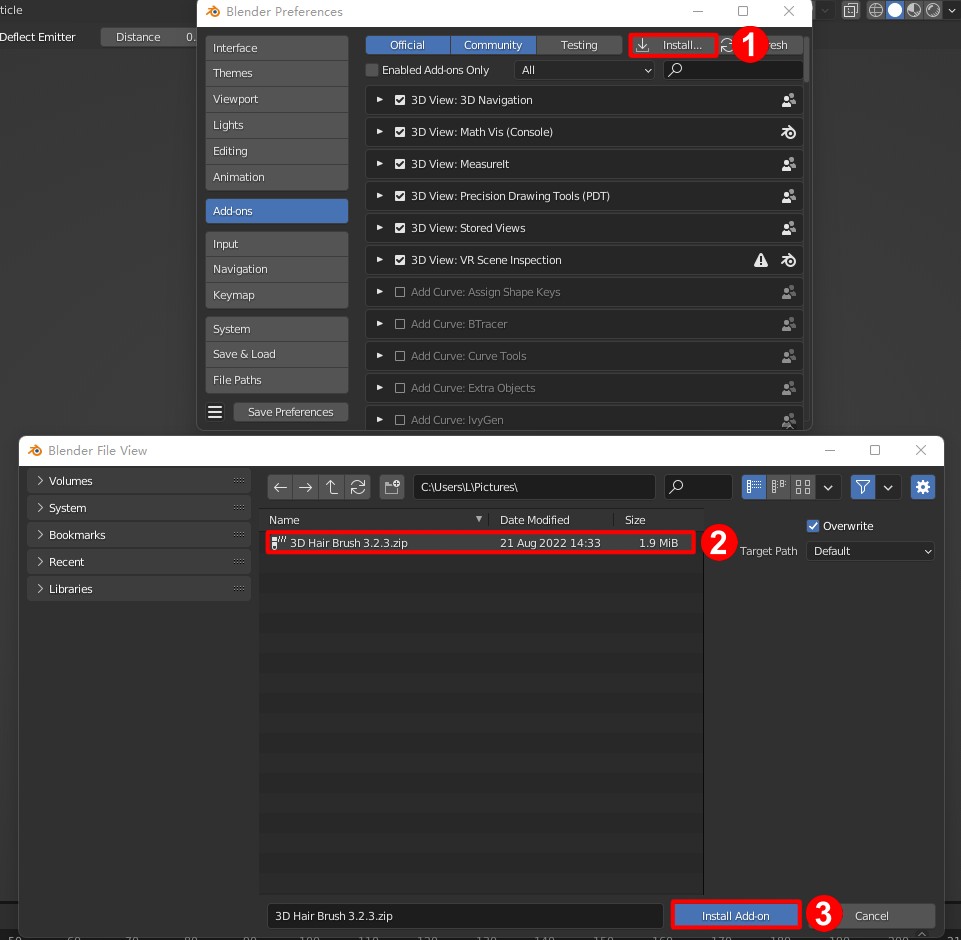 Open "Edit" menu in Blender and find "Preferences" > "Add-ons" > "Install", then select the compressed add-on file and click "Install Add-on".
Upgrade
If you already have a previous version installed, you should first uninstall the previous version, and then install the new version.